WHITE LOTUS ABSOLUTE Travel Tin Candle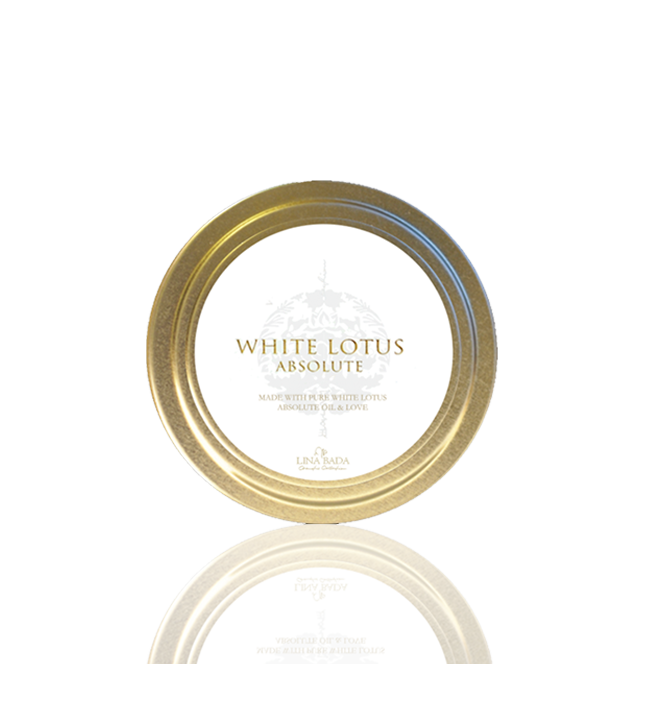 WHITE LOTUS ABSOLUTE Travel Tin Candle
White Lotus Absolute, is Lina Bada's signature aroma and reflects the depth, richness and elegance of the sacred Lotus Flower. Perfectly suited for meditation, White Lotus Absolute creates a pleasurable environment that will envelop you with a sense of warmth, ambiance and opulence.
* This product consists of Pure 100% White Lotus Absolute Oil.
Ingredients: Soy, Coconut wax, Absolute Oil, Parfum/Fragrance
For best results, keep wick centred & trimmed to 5mm(1.4") at all times. Place candle directly on a heat resistant surface & burn for periods of no more than 2 hours at a time.To avoid breakage, discontinue use when candle has 5mm (1.4'') of wax remaining. Never leave a burning candle unattended & keep away from children, pets & flammable item.
LINA BADA SUPPORTS UNICEF
* 5% of your purchase online will go towards UNICEF.
TRAVEL TIN
100g / 3.5oz
Burning time: 20 hours